Financial Planning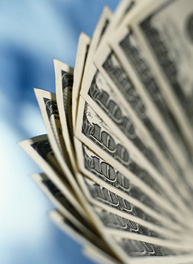 Whatever the state of the economy, we are deeply concerned about the personal financial status of our clients. To help you invest wisely, put aside what you'll need for retirement, fund the kids' education, keep yourself out of debt, and plan your estate, we've assembled a team of certified financial planners who can guide you towards the best decisions depending on your time horizon, your tolerance for risk, and your current and future financial goals.

Retirement Planning
It is never too early to start planning for retirement. If you want to live the same lifestyle--or an even better one--than you do now, you need to start planning for retirement...NOW. We can analyze your projected income and expenses and suggest investment funding techniques to help you make sure that your golden years 10, 20, and even 50 years from now live up to your expectations.



Estate Planning
Our firm offers estate planning services so you can minimize both federal and state estate tax liabilities. We will endeavor to protect your heirs from the unneeded emotional devastation that can be caused by estate tax levies.



Debt And Financial Services
Many Americans are facing the pain of large credit card or student loan balances that they do not know how to pay off. We offer complete debt and financial counseling services, including installment debt consolidation, refinancing, and repackaging.



Investment Review
Our firm will perform a custom portfolio analysis and review the risks and returns of specific investments including stocks, bonds, cash, REITs, and limited partnerships. We will also determine an optimal asset allocation for you by taking your unique personal and financial goals, time horizon, and risk tolerance into account.



Education Funding
The costs of a college education are continually rising, far outstripping the normal rate of inflation. We will help you determine your best approach to save for your children's education, which could be either a 529 plan, prepaid tuition plan, or Coverdell account. We'll also help you take advantage of other tax-favorable treatment of education expenses, such as the Hope and Lifetime Learning Credits.