Business Consulting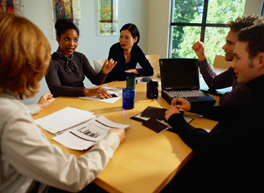 Our company offers a wide range of consulting services to help you improve business operations, boost efficiency, and increase the bottom line.
Business Succession Planning
Stop wondering if and how your business will continue without you there. As experts in business succession planning, our firm can suggest many courses of action to provide assurance that your business will enjoy a smooth continuance and that your heirs and business associates will be well protected.



Business Formations and Dissolutions
Are you thinking of starting a new business but are not sure of what type of entity your business should operate as ? We can help set you on the right path. We can assist you in the formation of C corporations, S corporations and Limited Liability companies. We can also assist you with corporate dissolutions and reinstatements.




Buying & Selling a Business
If you are selling a business, we can offer advice for obtaining the best possible sales price and contract payout terms.



Benefit Plan Services
Our firm can help your firm weigh the complex benefits and costs posed by todays qualified and nonqualified pension and profit sharing plans, including 401(k), SEP, SEP IRA, Keogh, life insurance and health insurance plans.



Pension & Profit Sharing Plans
Would you like help setting up a pension or profit sharing plan? Talk to us!